New Account
Create a new account
Please submit the requested information. Your account password must contain between 6 and 32 alphanumeric characters.

When will my order arrive?
Tracking your orders exact progress is not a service we currently offer, as we have a wide variety of print processes with most items being batch printed by our different departments, we are unable to offer a step by step progression on individual orders. Our current processing time is advised on our main home page, on our 'Processing and Delivery Page' and will be shown at checkout along with an estimated arrival date, please note this as your order will always arrive on or before this date.
We are unable to fast track, speed up or cancel orders that have already began to be processed.
If you have forgotten your estimated arrival date please see how to calculate this below:
Step 1: In your account, click on the 'Order Information' Tab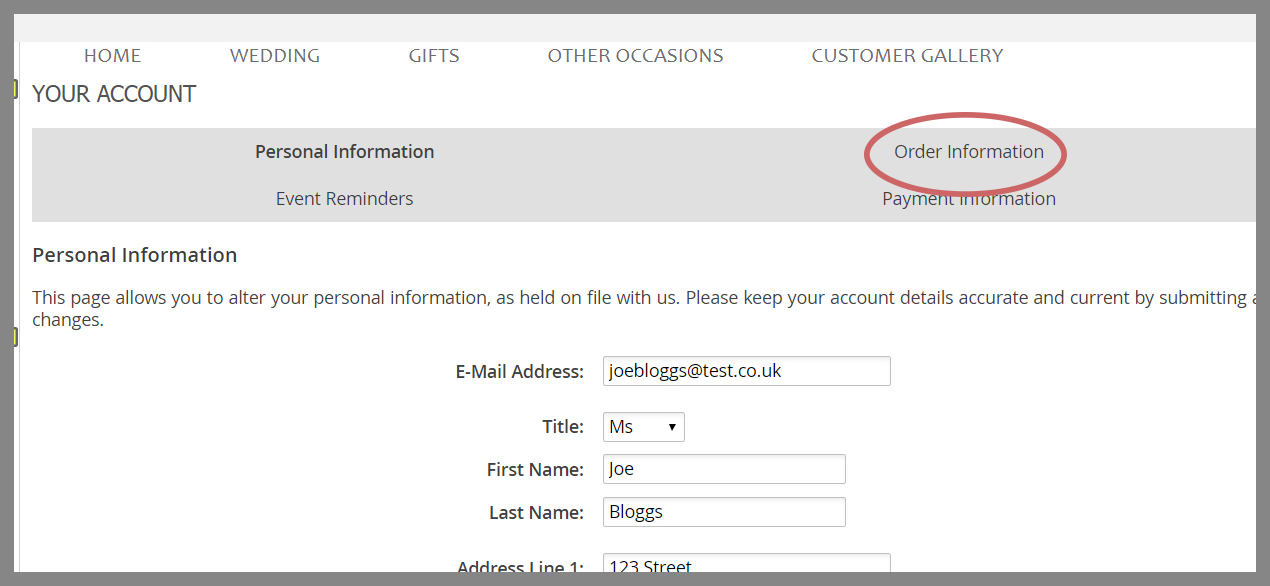 Step 2: Click on the 'View Invoice' Tab, Once your order shows as completed this means the processing has finished and your order is on the way to you, orders will typically arrive within 2-7 days.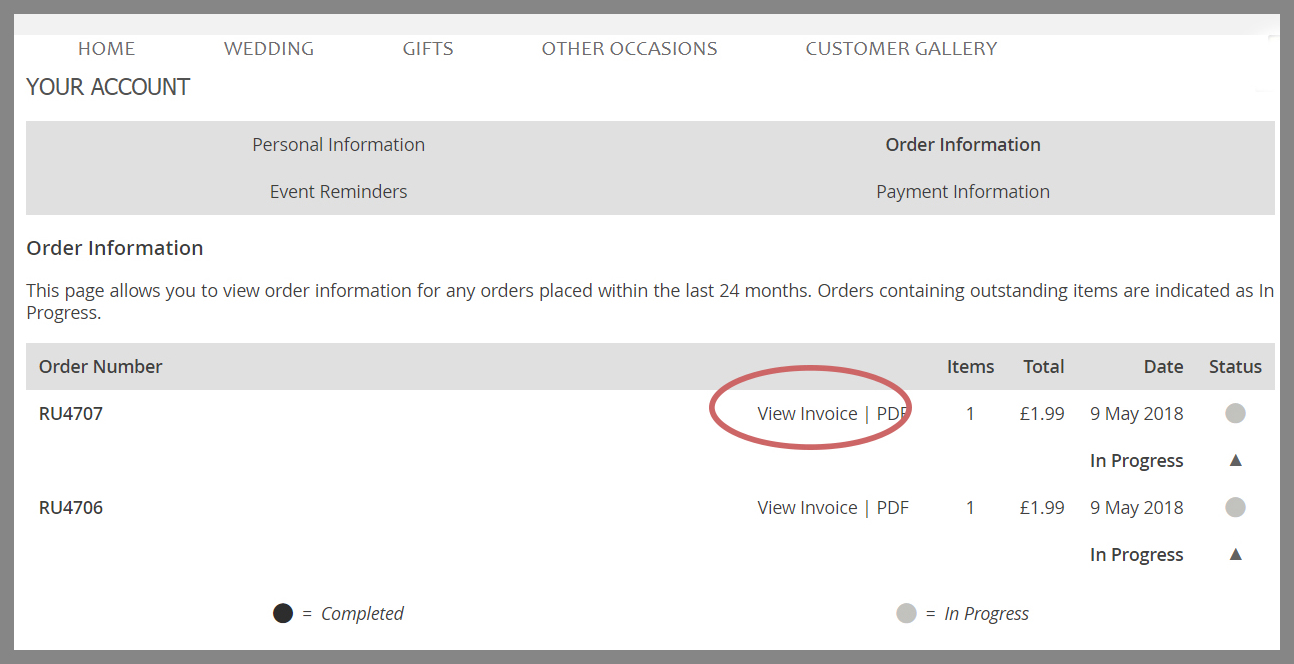 Step 3: This will show your original order receipt that would have also been emailed to your registered email address, if this did not arrive please check your junk / spam folder. To calculate your processing time count on a calendar the working days from your order date (working days exclude weekends and public / bank holidays).